I met Ashley through Dana a few years ago in Calgary and had the fun of witnessing her dating life from the sidelines! It was always entertaining, to say the least; and as fun as it was, it never ended with her finding her soul mate...until she met Chad! I remember getting the email when she told me she was engaged, my heart was SO HAPPY for her! FINALLY, she's found her prince charming....and she wants me to be her photographer in Mexico!
After meeting with them as a couple in their place in Airdrie, I remember Dana and I driving away saying how excited we were that they found one another. We loved how effortless and complimentary they were together, and felt joy for our sweet friend!
The wedding week was filled with laughter, sunshine, cocktails, feet soaking up the ocean and an absolutely stunning wedding day! It was HOT AS HAITI'S on the actual wedding day, but that bridal party handled it like champs! The Princess Resort is loaded with such beautiful locations to shoot in and the first look timeline was a REALLY good idea! Directly following the beach front ceremony, some dark clouds rolled in on us!! It cut our beach pictures short, but sure was a much-needed cool down for everyone who sat in the scorching sun during the ceremony! The clouds cleared up and the reception was crazy fun! Chad and his mom broke out one the BEST mother son dances I have ever seen!!
I want to say a huge thank you to Ash & Chad for bringing us along to capture the day. I was so happy I got to witness your wedding and be your photographer! Cassie, you never stopped...all day...helping out so much! Thank-you for coming with me friend!!
Now....on to the pictures,
Enjoy!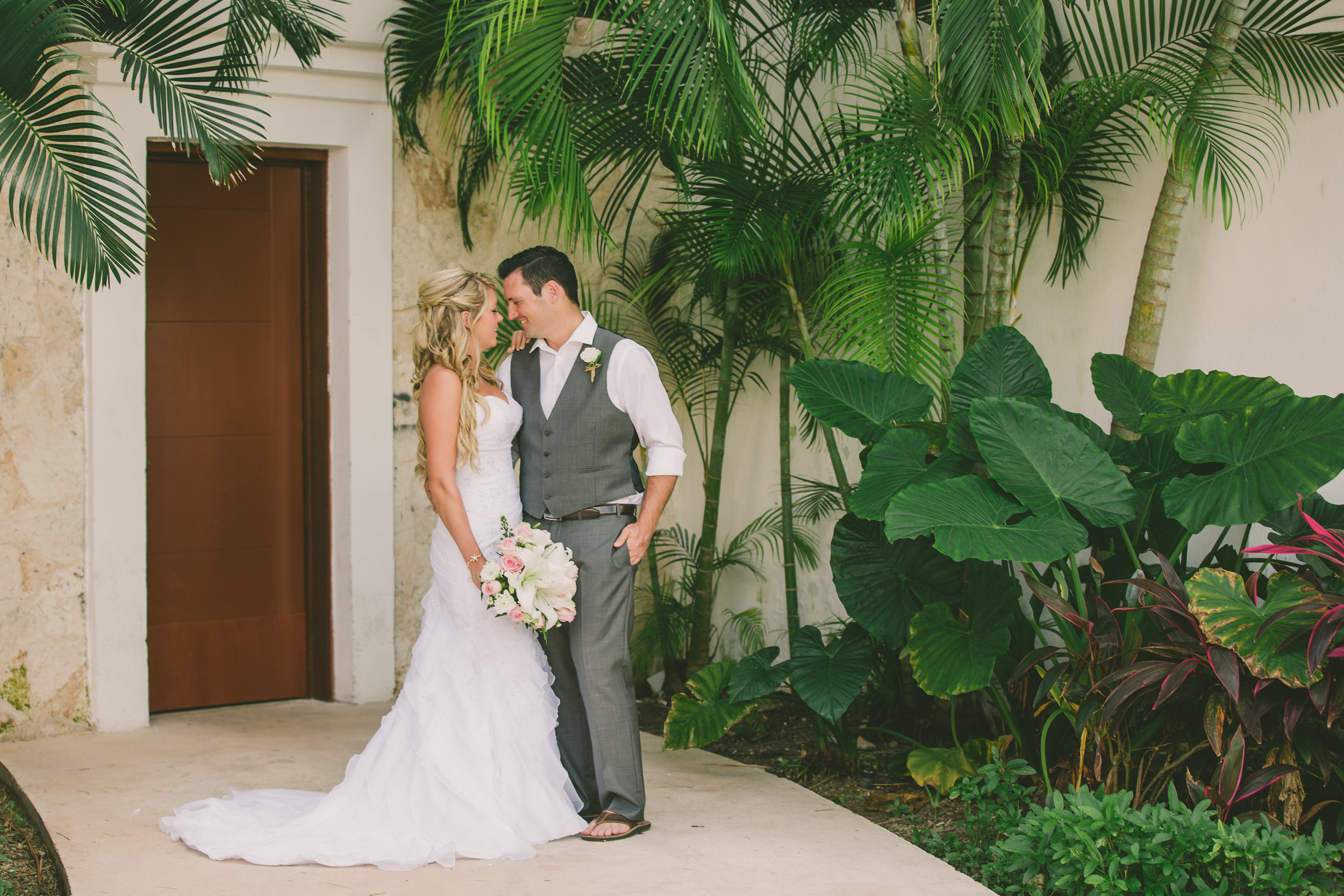 Groomsmen....always entertaining!!!